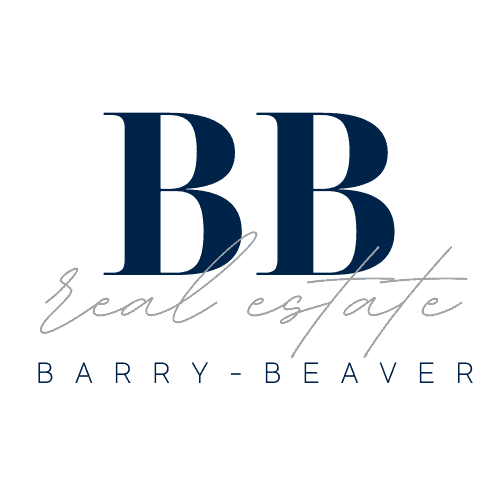 Beth Barry & Valerie Beaver
About Beth:

Beth is a trusted real estate professional who partners with her clients to meet and exceed their goals, while making the buying or selling process seamless from beginning to end. Beth is perhaps best known for her integrity and calm and confident approach to business. Having purchased, sold, and renovated multiple properties before receiving her real estate license, Beth thoroughly appreciates the client experience when buying or selling a home. This wisdom compounded [...]
About Beth:

Beth is a trusted real estate professional who partners with her clients to meet and exceed their goals, while making the buying or selling process seamless from beginning to end. Beth is perhaps best known for her integrity and calm and confident approach to business. Having purchased, sold, and renovated multiple properties before receiving her real estate license, Beth thoroughly appreciates the client experience when buying or selling a home. This wisdom compounded with her strong attention to detail and organizational skills brings great value to her clients. Ultimately this knowledge drives significant value and functional enhancement to properties as well.

Prior to real estate, Beth was as an executive and consultant in corporate banking. Along the way, Beth also tapped into her love for design by working for a successful interior design firm. The wealth of these experiences, along with an MBA allows Beth to approach the client relationship from a broad and holistic perspective. And the strong and consistent client feedback she's earned over the years is a testament to her success.

Beth lives in Newton with her husband, two daughters and one son, who have attended both public and private schools. Beyond her passion for helping clients, Beth cherishes spending time with her family in Newton and on the Cape, especially when they whip up some fabulous new recipes together. Her two Golden Retrievers are always nearby to keep her smiling, too!


About Valerie:

Valerie is a relationship-oriented real estate agent committed to ensuring her clients feel confident and supported through the buying and selling process. Valerie came to real estate from luxury brand management, and she translates this expertise into exemplary communication, negotiation and problem-solving skills. Most importantly, however, Valerie is highly ethical and brings a bright enthusiasm to all her interactions.

As a resident and active community member of Newton, Valerie has a strong network of local connections and unparalleled knowledge of the city and surrounding towns. Since she moved often in her youth as part of a military family, she knows that whether moving from within the area or from afar, these contacts can be pivotal to making a move successful and pleasant.

Valerie holds a B.S. in Business Administration from The Ohio State University and an MBA from Boston College. She has extensive experience in product development for companies such as L'Oréal, Estée Lauder, and Henri Bendel. Valerie and her husband live in Newton with their two children and Brittany Spaniel. When she is not working with or on behalf of her clients, Valerie can be found spending time with her family and friends, traveling, and practicing yoga.
Office Location
767 Beacon Street
Newton, MA 02459
Specifications
Languages:
Specialties:
Service Area:
The Barry-Beaver's Testimonials
We highly recommend Val and her partner Beth Barry! They are such a joy to work with and their expertise is amazing. They were highly responsive with text/email/calls and helped us every step of the way. They answered all our many questions and kept us calm during the entire process. Everything was seamless! They went above and beyond to help us manage the selling [...]
Newton Centre, Seller
Loved the care and sensitivity of our real estate agents Val and Beth who carried us through the inevitable hiccups of the sale process.
Seller, Newton Closed in October, 2020
We worked with Valerie Beaver and Beth Barry on our new home. They were both amazing to work with, were knowledgeable about Newton, and were able to help us navigate the MA closing process. We couldn't recommend them more.
Closed in August, 2020
Beth Barry was excellent in representing the sale of our home. She and her partner Val Beaver understood the market, encouraged us to make appropriate improvements to maximize the sale and guided us along the way. She was critical to how our house was staged and made sure the marketing was done with professionalism. She was always available to answer questions and helped us through the entire process.
Seller Closed in January, 2021
The team of Beth Barry and Valerie Beaver assisted The team of Beth Barry and Valerie Beaver assisted us in both trying to purchase a home in MA and subsequently in selling our condo here. Both were exceptionally effective realty agents in each endeavor. They listened carefully to our expectations and wants, worked consistently in tune with them and kept us well-informed throughout the processes. Along the way, they provided valuable guidance to us on how to proceed and also referrals to [...]
Buyer/Seller, Chelmsford Closed in October, 2021 Review Source: Zillow
Both Val and Beth very professional and knowledgeable Very warm and was a pleasure to work with both of them. We sold our home in Newton while working with Val and Beth and we were lucky to have Val and Beth on our side!
Seller, Newton
Contact
Hi there! How can we help you?
Contact us using the form below or give us a call.
Hi there! How can we help you?
Contact us using the form below or give us a call.