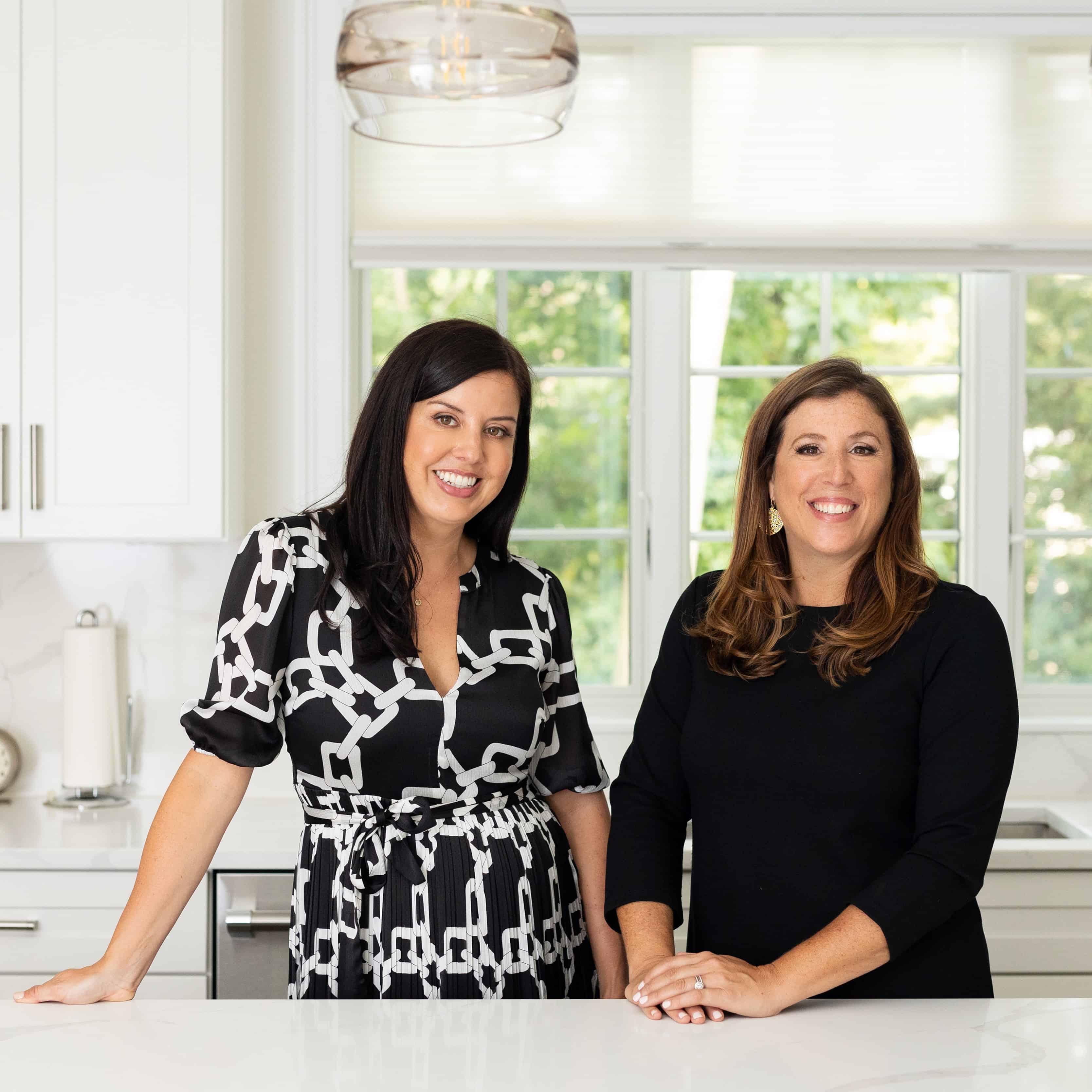 Bekka Cirel & Laura Molta
Our mission is to help clients realize their real estate goals by providing them with an exceptional level of service, knowledge and expertise needed to navigate the ever-changing process of buying and selling properties. We strive for excellence and pride ourselves in maintaining the highest degree of honesty and integrity while embracing the opportunity to learn and grow our real estate knowledge. Intrinsically invested in Greater Boston, we are dedicated to giving back and making a [...]
Our mission is to help clients realize their real estate goals by providing them with an exceptional level of service, knowledge and expertise needed to navigate the ever-changing process of buying and selling properties. We strive for excellence and pride ourselves in maintaining the highest degree of honesty and integrity while embracing the opportunity to learn and grow our real estate knowledge. Intrinsically invested in Greater Boston, we are dedicated to giving back and making a difference in our community.
Office Location
767 Beacon Street
Newton, MA 02459
Contact Info
Specifications
Languages: English
Specialties:
Service Area:
Cirel/Molta's Testimonials
Laura provided us with expert advice, her honest opinion and full transparency during the entire purchasing process. She was always available, quick to respond to our questions and we always felt she had our best interest in mind. We could not have been happier with her on our side. Her market knowledge and enthusiasm were much appreciated!
E and B, Brookline, MA
For over a year Bekka was patiently by our side, and navigated us through both the selling of our condo in Newton Center, and purchase of our house in Chestnut Hill. We couldn't have asked for a more responsive real estate agent, as there was never a phone call, text, or email that went unanswered. She was at every open house, meeting, inspection etc., and thoroughly understands the market and neighborhoods we were looking in. Bekka wholeheartedly was in our corner every step of the way and [...]
Pat and Jamie - Newton Buyer and Seller
I was tremendously satisfied with the job Bekka and Laura accomplished in selling our family home. Bekka and Laura were a very strong and capable team. They were proactive, supportive and highly professional. The team approach allowed more ability to be available when an unexpected issue arose and needed to be addressed promptly. They handled these stressors calmly and expertly. I always felt that they knew what they were doing, including the strategy around pricing the house. Highly recommend.
Rahcel Inker
Bekka helped us find the right house for our family and we couldn't be happier. Knowledgeable , personable, and dedicated to the client is what you want in a real estate agent and that is what you will find when you work with Bekka.
Mike, Buyer
I don't think we would have survived the buying or selling process without Laura's assistance. She put in hours upon hours of time and research to not only help us find our perfect home but also sell our condo well over asking, all cash, within a weekend. She treats her clients like family and will not stop working for you until you are completely satisfied. My husband and I wanted to throw in the towel several times but she kept fighting for us and helped us keep the faith in this [...]
Lynne, Needham Buyer and Seller
Laura and Bekka form an exceptional team! As newcomers to the home-buying process, we were rather clueless, but they guided us every step of the way with patience, never pressuring us into hasty decisions. Their extensive years of experience and keen eye for real estate valuation proved invaluable, resulting in a deal below the asking price while still exploring all options. Their quick responses to our inquiries kept us well-informed and comfortable during the entire journey. Moreover, they [...]
Shirley and Li
It's been a pleasure working with the team on finding and buying our first home. Always responsive, helpful and positive! Thank you!
Asaf, Buyer Stoneham
Laura and Bekka were so attentive, very patient with us as first time home buyers, and so willing to share their wisdom about buying and owning a home. We are so pleased with the home we purchased and the experience!
Lara, Medford Buyer
Laura was a pleasure to work with when buying our home. She was SO patient with us during our extensive house hunt in Newton and Brookline. She provided invaluable advice and was very knowledgable about the various neighborhoods and school districts. She was truly dedicated to finding a home that best suited our needs and made the entire purchasing process as smooth as possible. I would recommend her to anyone! [...]
Meredith Tzouros
Bekka was great to work with. She was knowledgeable, very responsive, and helped me through the process of purchasing my first condo!
Sara, Buyer
Contact
Hi there! How can we help you?
Contact us using the form below or give us a call.
Hi there! How can we help you?
Contact us using the form below or give us a call.